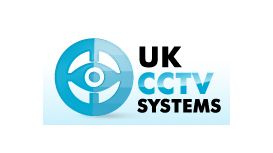 We have been experts in telecoms and data networking since 1985 and over the years have acquired a wealth of knowledge and experience as these industries have evolved, due to this we have identified a market which we felt lacked companies with the correct skill sets to tackle the new emerging technology now appearing in the CCTV industry. We are now on the way to being 1 of the top CCTV Dealers in QVIS CCTV products.
Old existing companies are now finding it hard to provide customers with hi-tech solutions, due to lack of knowledge in data networking, so are providing standard solutions - where making use of the more advanced features now available, can actually now save the customer money and provide a more robust security solution. By making use of email notifications & push notifications to Smart Devices, customers can now take full control of there CCTV Monitoring, instead of out sourcing to existing CCTV Monitoring Companies.
---
Reviews and Ratings
UK CCTV Systems installed the cctv system in our warehouse and stores, It's so easy to use and there is no big monitor its all linked up into our PC'S. We can log in from any location and view the cameras so not only can we view the cameras from the warehouse we can view the live streams from our stores as well. The team who installed the system were very helpful and friendly and are always on hand if we need any assistance with the system.
AWT Communications supplied and fitted a UK CCTV System into our premises; we were very happy with the installation as they were very professional and tidied up after them. They were very helpful in explaining how to use the systems, and we have found the cameras to be of a great benefit as we can view them from every computer so can always see what is happening.