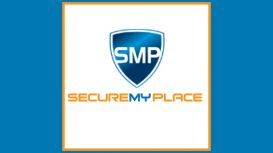 Professional Burglar alarms are designed to detect attempt of intrusion or unauthorised entry into a house, room, site or business premises and trigger an intrusion alarm through loud up to 104 DB internal sirens. Professionally installed and good quality wireless burglar alarms can make business and individuals less likely to become victims of robberies or burglaries.
Currently, there are many intrusion alarms manufacturers in the UK burglar alarms market. Secure My Place is offering top of the notch wireless burglar alarms through top manufacturers of Europe like Visonic wireless burglar alarms and Ajax burglar alarms. Secure my place is also offering monitored intruder alarms through Europe's largest monitored intruder alarms providers like Verisure UK monitored alarms.
Secure My Place is providing Professional Door Entry systems. We supply the most advance door entry system In the UK. Our Door Entry Solutions can give you live audio as well as video straight from your doorstep. The internal door entry points can operate an electric lock or an electric gate. Similarly, Variants of Door Entry systems include wireless systems using DECT technology to a dedicated portable handset. Our smart door entry solution can be integrated with multiple smartphones which can be used to unlock the door remotely from anywhere.
---
Business Verification Status
Reviews and Ratings
We do not have any reviews about Secure My Place available right now.