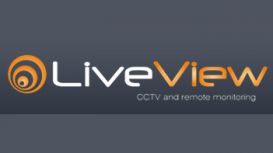 LiveView are UK distributors and installers of quality CCTV security systems with a solution for almost any CCTV application from single camera to large site installations. LiveView install CCTV across the North of England. Based in Bradford, West Yorkshire we have a major focus on Yorkshire and East Lancashire. Aware that independent research shows 80 per cent of CCTV images currently being produced by many other systems are of poor quality LiveView conducted their own research and selected SerVision security systems for their superior technical solution using advanced video compression technology.
LiveView CCTV systems give you live and recorded, sharp, high quality, evidential images that help you see everything clearly, especially over narrow bandwidth networks such as those used by mobile phones. A high quality CCTV system LiveView CCTV provides remote video monitoring anytime, anywhere. You can keep in touch. Ensure everything is safe and secure. Have peace of mind.
---
Reviews and Ratings
We are a large Masonic premisis in Middleton, Rochdale. LiveView supplied and installed CCTV coverage for the premises. From start to finish they provided a very professional service and we are delighted with the outcome. I would recommend them wholeheartedly.
Our security system was installed discreetly (did not interfere with our retail operation), was on time at a very resonable price. Only top quality equipment was used, we received comprehensive training and continue to receive backup and support.
The equipment and after-sales service has been first class. They have always been extremely prompt when dealing with problems. Strongly recommended.